SageOne Cloud Accounting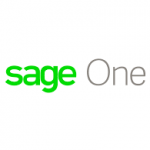 About Sage Business Cloud Accounting

Sage One is a cloud-based accounting and invoice management solution for small businesses. It offers core accounting, project accounting, expense management and compliance management within a suite.
Sage One manages all the documentation and processes required in business payments such as price quotes, estimates, statements and invoices. The solution offers integration with major banks across the US, allowing users to import all payment transactions automatically. All information is available in a single dashboard, which allows users to stay up to date on their cash flow and pending payments.
Sage One also features tax management, which calculates applicable taxes using the transaction data. The product also offers cash flow forecasting, which allows users to estimate the cash requirements in the future based on historical transactions.
The product also includes payment services, which allows users to make payments directly using Sage accounts. Users can also make payments using their Paypal accounts.